Contact
Fevore Group Ltd, Denbigh House, Denbigh Road, Bletchley, Milton Keynes. MK1 1DF. Tel: 01908 467400
ICR Leasing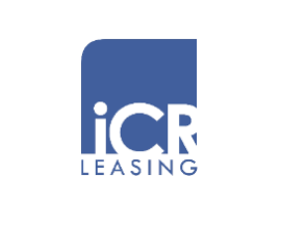 …where leasing is easy
ICR Leasing is a contract hire and leasing operation that is able to provide tailored contract hire schemes on all makes and models of car and light commercial vehicles.
The ICR team (over 50 years experience in the field) aims to provide excellent customer service and advice on all forms of vehicle finance and management. Its approach is to make sure the packages are flexible, enabling the business operator to alter its fleet to suit the changing demands it may have.
The added benefit is the business is now they are 100% independent of any manufacturer or dealer and can offer a full choice of vehicle to all customers.  ICR are BVRLA approved.
Richter Automotive
Richter Sport is a supplier of "infotainment" accessories for all types of vehicles. This team is able to install anything from simple phone equipment right through to complicated WIFI on the move solutions and rear seat entertainment.
They recently installed telemetric and computer control systems for a municipal vehicle fleet. In addition to electronic equipment Richter also distribute body kits and vehicle accessories that are available for a wide range of Cars and vans.
Richter are now an official UK Importer and Distributor of ABT Sportsline
Rival Insurance

Rival Insurance Services are established as one of the market leaders in the delivery of self drive hire insurance and rental software products. Established in 2002 the have developed unique technologies with variable insurance options, allowing RIVAL to offer a competitive insurance solution for all self drive car, van and motorhome hire businesses.
Rival Insurance provide self drive hire cover,fleet and motor trade policies for hundreds of independent and manufacturer locations in the UK. They pride ourselves on detailed market knowledge, competitive rates, highly responsive claims management and exceptional service levels.
RIVAL also offers direct bespoke schemes to cover courtesy, vehicle breakdown replacement and drive away insurance policies tailored for manufacturers.
G Ryder
100 Years in every box
After having being established since 1914 G Ryder & Co is still producing the finest handmade boxes for our leading galleries, museums and institutions in addition to a vast range of bespoke boxes for leading luxury brand designers and manufacturers.
They design and manufacture bespoke boxes for a wide range of clients which enhance every product or promotion. With imagination and our technical capability the possibilities are endless.
In addition to producing bespoke archival boxes for revered clients such as the Vatican, the Natural History Museum, The Tate, The House of Commons, Windsor Castle, Westminster Abbey and the British Film Institute, to name just a few, our design department also works closely with luxury brand owners, designers and manufacturers to create elegant boxes for their beautiful products.